Honda Civic EP3 Type R Modifications.
Freaky Parts Brembo Big Brake Upgrade.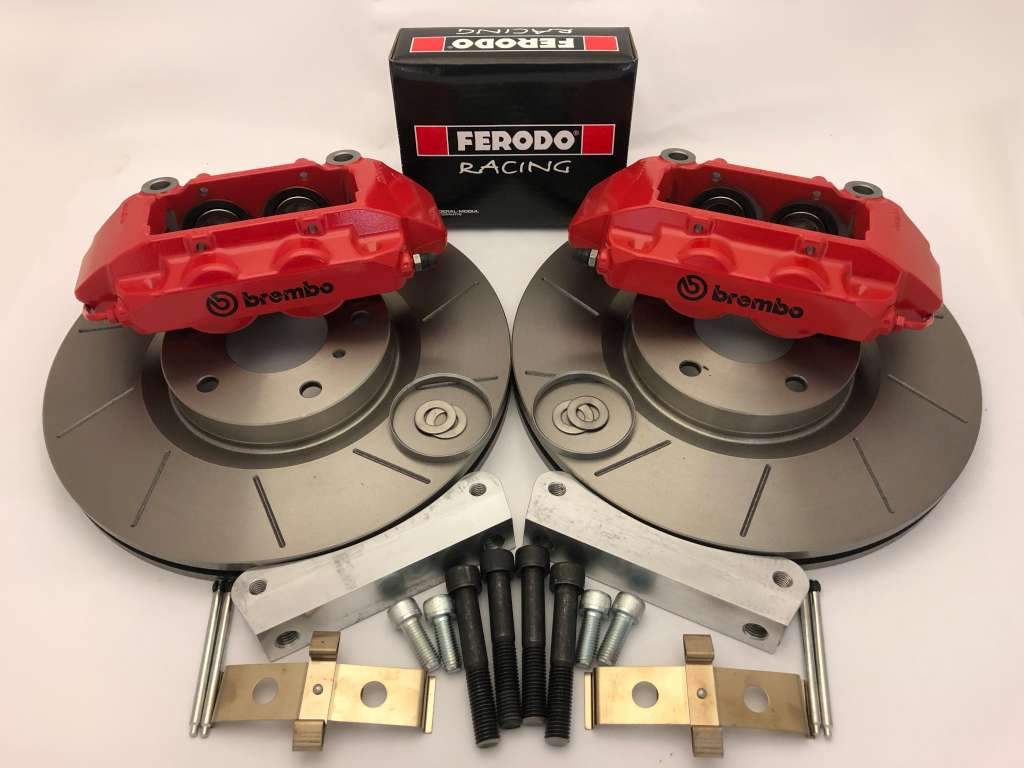 In this Mod we will fit –
1 pair of brand new Brembo 4 pot calipers
1 pair of brand new 320x28mm discs (plain/grooved/dimpled/drilled for no extra cost)
1 set of Brembo pads (Ferodo DS2500/PBS Pro Race pads available for extra cost)
1 pair of custom spigot rings
1 pair of custom fabricated adaptors with bolts and fixings
To run this kit on standard alloys we will need to fit a pair of spacers to help the wheels clear the calipers, we advise upgrading to our 'Stud Conversion' at this point as the spacers work better with the longer studs.
Please call for a quote.